Our Staff
Omega Funeral & Cremation Service is one of Portland's only family owned and operated funeral homes and is dedicated to serving our families with respect and dignity. We specialize in listening to the needs and wants of the families we serve and will help the family plan a personalized service, providing affordable options. Our staff specializes in various ethnic and cultural services; serving all ethnic groups, including the Asian, Russian, Mexican, and East Indian communities.
Kathy Wentz- Phelps helped in founding Omega in January 1990. She graduated from Mt. Hood Community College Funeral Service Program in 1986. She is a life member of the Order of the Eastern Star, Past Royal Matron and life member of Christina Ct. #8 Order of the Amaranth, and past president of Nob Hill Lions Club.
Kathy is a past board member and past President of the Oregon State Mortuary and Cemetery Board. She is an active adult advisor for Job's Daughters International. Kathy enjoys spending her time off being creative with various art mediums, assisted by her cats Zsa Zsa and Eva.
Toni White-Vorst is a 1998 graduate of the Mt. Hood Community College Mortuary Science program, where she graduated with honors as a funeral director/embalmer. She collects many items such as sunflowers and pug related decor, which decorate her workspace. She has been married to her husband, Ray, since 2000.
Toni volunteers for Pacific Pug Rescue, and is also a pug foster care home. On her time off Toni likes to bake, saying that is where she feels the most relaxed. She has worked in a variety of jobs, but says that by far the job that has given her the most satisfaction is funeral service. She loves putting together a meaningful celebration of life for the families, in whatever form it may take. She feels like it is truly what she is meant to do.
Shane Stocking worked in IT (computers, networks, high-end video & image editing software, and gaming consoles) for almost 20 years. He then decided to follow his true desire of a career and enrolled at Mt. Hood's Funeral Services Education Program in 2018 as a funeral director/embalmer. He graduated the program as a valedictorian.
His hobbies include board games, video games, hiking and visiting Oregon parks. Shane was born in Idaho, grew up in Utah and then in 1998 visited a friend living in Oregon and fell in love with it. He loves the Oregon weather, people and attractions and can't imagine living anywhere else.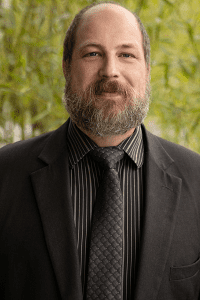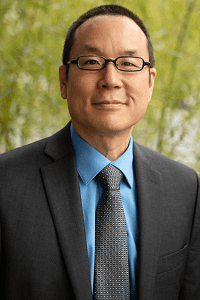 James Han is one of our funeral director/embalmers and is a graduate of the Mt. Hood Community College mortuary science program. He was born in California and raised in the Spokane, WA area. James describes himself as an urban explorer, often taking walks around Portland.
His favorite hobby is photography, and he enjoys taking street photos on his walks around the city. The time he isn't exploring our rich city he enjoys to spend his time reading. James has a personality that puts our families at ease and he has a passion for helping families through this season in their lives.
Patrick Cornelius was born & raised outside of Philadelphia, PA., but has lived all around the East Coast, in the South & Great Britain.  He settled in Portland in 2013 to follow his dream of becoming a funeral director/embalmer.
He left an 11-year career as an athletic director in disability sport & a team manager in elite Paralympic Sport to follow this path. Patrick is excited to be in Portland serving families.  In his free time he enjoys creating plant-based meals, Crossfit, and traveling.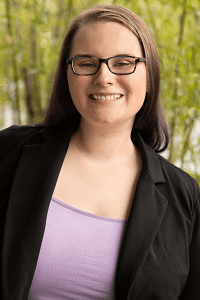 Chelsea Phelps is our office assistant, helping with our social media, advertising, and community outreach. She is licensed as a pre-arrangement specialist, giving her more opportunity to serve the community directly with pre-planning the after death care that is best for you and your family.
Chelsea is an active member in the Order of Eastern Star, the Order of the Amaranth, and an active adult advisor for Job's Daughters International. Her passions, aside from assisting our clients, include painting, photography, history, travel, and being a dog mom to her black German shepherd, Groot.
A native of Portland, Bret began his career in the funeral service in 2012 after spending over 20 years as a designer and art director in the entertainment industry. The majority of that time was spent with the Walt Disney Company where he learned the importance of creating a positive guest experience.
He believes there's no wrong way to celebrate a loved one and that the word "traditional" mean many things to people. Families can often feel bound by tradition and simply need to be told, it's okay to do something different. With a blend of empathy, compassion and a light-hearted approach Bret helps create meaningful celebrations of life as unique as the families he serves.
Bret currently lives in Portland with his wife and dog and in his spare time enjoys doing absolutely nothing in his backyard oasis, building scale models and listening to alternative music from the 70's and 80's.
Daniel has been a licensed funeral director and embalmer in Oregon since 1998. He was born and raised in the Midwest, moved to Portland to attend Mt Hood Community College's funeral service program and married a local. Together they are raising two wonderful children and a little brown dog. 
In his free time, Dan enjoys canoeing, sketching and an occasional old-time music jam session.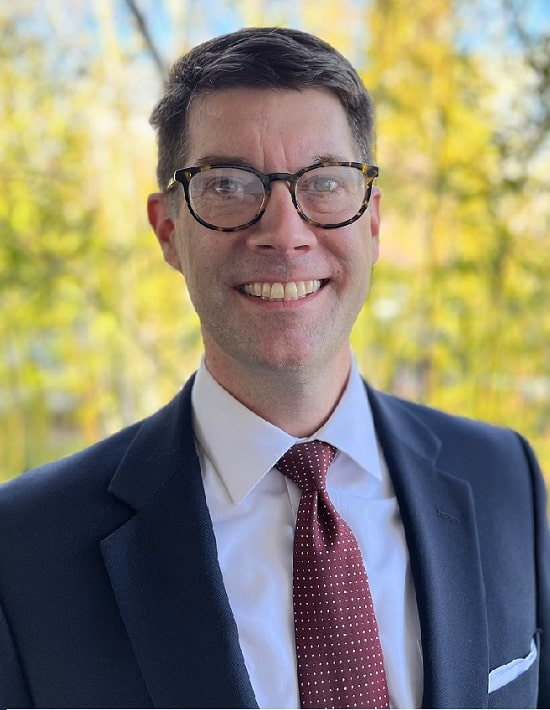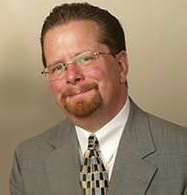 As every person who toils building a company from scratch longs for, Erin Phelps has started his venture into retirement. Erin Phelps, is a 1982 graduate of Mt. Hood Community College Funeral Service Program and is a funeral director/embalmer. He is also a trained Certified Celebrant.  He is a member of Christina Court #8 Order of the Amaranth, and life member of Friendship Lodge #160 AF & AM.  Erin was honored for being one of the top 20 volunteer enucleators at the 20th Anniversary of the Lions Eye Bank of Oregon, now known as VisionQuest. In 2008 Erin was appointed to the State of Oregon Mortuary and Cemetery Board of which he is a former Vice President. He believes in giving back to his community and industry.
Omega Funeral and Cremation Service is a member of Oregon Funeral Directors Association.