February 11, 1989 - March 8, 2019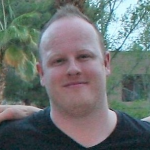 A memorial service will be at the Chua Linh-son Buddhist Temple in Portland, OR on Sunday, March 17, at 1:00 PM
On March 8, 2019, Simon Allan Furlong died suddenly of bleeding on the brain caused by a rare condition called AVM—Arteriovenous Malformation. This could have been surgically repaired if it had been diagnosed, but unfortunately it was not found until after his death.
During his 30 years of life, Simon was a poet, a writer, an artist, a musician, a gourmet vegetarian cook, a nature lover, a snowboarder, a hiker, a historian, a Buddhist, a humanitarian, and a devotee of all things intelligent and kind. He loved to travel and had many great adventures with his friends, including an epic adventure to Paris, France with one of his best friends Drew. All who loved Simon are now heartbroken to never get to have another deep philosophical discussion with him.
Most of all, Simon loved his family and friends. His fortes were humility and forgiveness.  He taught all who knew him how to do forgiveness right.
Simon was a proud member of the LGBT community and a passionate believer that we are enriched by diversity of all kinds, including diversity of thoughts and opinions.
Simon graduated from the famous historic Art Deco Ogden High School in Utah.  He had many wonderful friends and amazing teachers there whom he loved. While there, Simon was an editor and published poetry in the school magazine under the beautiful tutelage of Margaret Rostkowski. Simon and four other boys kept the school community on the edge of their seats with their underground school newspaper called The Caged Bird. He was a violinist in the school orchestra and composed music on his violin. Simon was also in the wonderful high school theater group under the brilliant and inspiring Joe Crnich.  During high school, Simon worked at Hastings Bookstore.
Simon earned his bachelor's degree in English and with a minor in Anthropology from Weber State University. While he was at WSU, he worked for and contributed to the school literature magazine called The Metaphor, worked in the campus library, headed a writing group that hosted many poetry slams which he was a performer in, and was a copy editor for the college newspaper, The Signpost. His goal was to become an English teacher and archaeologist and work overseas. He hoped to work in Japan. He published a book of poems. There are not many people in this world who were more well-read than Simon.  He could quote freely from many classical and international authors from all genres. Earnest Hemingway was his favorite author and he read everything Hemingway wrote many times over. The Moveable Feast was one of Simon's sources of inspiration.
Throughout his life, Simon volunteered hundreds of hours helping his mother in her classrooms.  He patiently filed paperwork, changed bulletin boards, taught hundreds of students about mountain men, the Morse Code and the telegraph machine, the Pony Express, Mountain Man Rendezvous, and helped with and judged many Science Fairs.
Simon was a waiter while he lived in Salt Lake City for a year with his wife Alex.
Simon worked at Family Dollar in Green River, Wyoming, for a year. He earned his CDL and was a long-haul trucker for five months.
When his brother Tyler found out he had a life-threatening heart condition, Simon moved to Portland, Oregon to be with Tyler and his wonderful wife Yi. He quit smoking to be in solidarity with his brother when he had to quit. He loved living with Tyler and Yi, loved Portland, the Japanese Gardens, China Town, and the Buddhist Temples there.
Simon struggled with bipolar depression most of his adult life.  In Portland, Simon finally had access to universal health care which provided high quality mental health services, therapists and support groups. Simon's family appreciates the Oregon Health Care System, his therapists and their loving care.
Simon worked hard to improve his mental health.  It was a daily all-consuming battle.  He sought every kind of professional help and stayed committed to their therapy and treatment programs. His survival was a testimony to what exercise, therapy, and meditation can do to help manage, though not alleviate, debilitating depression. All who loved him were terrified that someday he would lose the battle and commit suicide, but he repeatedly said he would never do that to his family and friends. It is unknown what part his AVM may have had in his mental illness, but we now know it may have been a factor. In the end, it was the AVM that took his life, not his depression.
Simon was preceded in death by his father, Sidney Furlong, his grandfather Charles Douglas and his step-grandfather Jim Furlong.  He is survived by beloved family: his brother and best friend Tyler Li, sister-in-law Yichu Li, step brother and creative cohort Cody Baker, mother and stepfather Kathy and Michael Baker, paternal grandmother Ramona Furlong, maternal grandparents Allan and Mary Herring, Uncle Jack Herring, Aunt Roxane Ronca, cousins Walker and Paloma, Uncle Joe Baker, Aunt Kathy Aguilar, Uncle Rudy Aguilar, and two step-grandmothers Karen Douglas and Mary Baker, many dear second cousins and great aunts and uncles, and his ex-wife and friend Alexandra Reinjes.
A memorial service will be held at the Chua Linh-son Buddhist Temple in Portland, Oregon on Sunday, March 17, at 1:00 PM. A later memorial service will be held in Ogden, Utah, date pending arrangements. In lieu of flowers, Simon would greatly appreciate your donations to your local community mental health non-profit organization.  If you don't know of one, MHA: Mental Health America does good work in this field.
Simon has many life-long and beloved friends who were there for him through good times and bad, and who shaped his life.  We want all of Simon's loved ones to know how much he admired and cared about each of you.  His life, as well as ours, continues to be blessed by your friendship and love. Namaste.