February 28, 1953 - February 1, 2019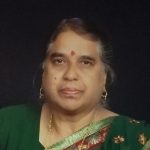 Funeral Service
10:00 am  Wednesday February 7, 2019
Chapel of
Omega Funeral & Cremation Service
Portland, Oregon  97233
(Between E. Burnside & SE Stark Sts.)
Add A Tribute
Posted by:
Tika Singh
Posted on:
February 11, 2019
Love you so much Mom. You have no idea what a hole you have left in our hearts. You are not replaceable. Everyone is lost without you. Wish I could have taken your place.
Posted by:
Kee
Posted on:
February 8, 2019
To the family, My sincere sympathy on the loss of your loved one. Losing someone that means so much to you is very hard, so I hope that you can find comfort and hope in God especially on the days ahead.
Posted by:
Cheryl Mosley
Posted on:
February 6, 2019
May the God of All Glory bring peace and comfort everyday you need it.