October 6, 1955 - October 15, 2017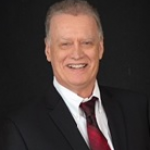 VISITATION
Sunday October 22, 2017
7:00 am to Noon
Chapel of
Omega Funeral & Cremation Service
223 SE 122nd Avenue
Portland, Oregon  97233
Map To The Service
David Frimann Walters was born in Portland, OR, October 6, 1955.  He attended Lynch Park Elementary, Centennial High School
and graduated from Gresham High School in 1974.
When David's parents and 3 sisters moved to California in June of 1974, he decided to stay in Oregon, so he found a job at KFC, living on beer and chicken.
He later was employed by Bach Brothers and just completed 27 years of faithful service.David loved riding his Harley with his wife and his friends.
David leaves behind his wife, Thuy Nguyen; children, Shannon Ballard, Jaclyn Wilkerson, and Kyle Walters; grandchildren Quinten and Odin Wilkerson,
Jaxson Ballard, and a new granddaughter, due to arrive in January ; his mother, Beverly Walters; sisters Rebecca Enciso, Sandra DeMuri and Barbara Kumimoto;
several nieces and nephews, and many aunts, uncles and cousins. David is predeceased by his father Michael (2004).
David will be greatly missed by all his family and friends.