April 7, 1974 - December 26, 2017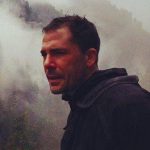 Memorial Service
11:00 am  Thursday January 4, 2018
Chapel of
Omega Funeral & Cremation Service
223 SE 122nd Avenue
Portland, Oregon  97233
Brian Jonathan Sellers
April 7, 1974 – December 26, 2017
Brian Jonathan Sellers, 43, of Portland, Oregon passed from this life on December 26, 2017. Two memorial services will be held. The first will be held on at 11:00 AM, Thursday, January 4, 2018 at Omega Cremation & Funeral Service in Portland, Oregon. The second will be held at 3:30 PM on Saturday, January 6, 2018, at Krestridge Funeral Home in Levelland, Texas with Rev. John Sanders officiating.

Brian was born April 7, 1974 in Houston, Texas. He attended South Plains College and Texas Tech University. Brian loved snowboarding and skiing in the northwest. He was a free spirit who loved life and never met a stranger.

He was preceded in death by his grandparents, Bill Methvin, Christine and Millard Sellers.

Left to cherish his memory are his parents, Laurie and Nick Williams of Levelland, Texas and Bill Sellers of Houston, Texas; sister, Selena Woodall and husband Dewayne of Aransas Pass, Texas; stepsister, Nicole Holliman and husband Eddie of Wimberly, Texas; stepbrothers, Tyson Williams of Denver, Colorado and Jason Davis of Prosper, Texas; grandmother, Patsy Methvin of Levelland, Texas; nieces, Alex Crawford of San Antonio, Texas and Katie Woodall of Aransas Pass, Texas; special girlfriend, Courtney Grady; trusted four-legged companion, Jack; numerous aunts, uncles and cousins; and a multitude of friends.